Mickaelle Michel is no stranger to passing numerical milestones and the 24-year-old, who in 2018 rode more winners in a French season than any other woman before or since, has established a new mark for foreign jockeys on a short-term contract in Japan.
Michel struck on Emmy's Romance at Funabashi on Tuesday, the final day of her ten-week stint with a licence for Japan's NAR circuit, for her 30th win.
That was good enough to pass the record of 29 winners, held jointly by Britain's Alan Munro and Frenchman Ryan Curatolo, both of who had three-month contracts.
Speaking at Funabashi after breaking the record, Michel said: "I'd like to thank Shadai Farm and especially Mr Teruya Yoshida. It's thanks to him that I'm here and have been able to set the record. When I came to Japan, I didn't know if I could be successful in NAR racing. And of course I must thank the horses I rode"
Michel become a fan-favourite in Japan after riding in the World All Star Jockeys Championship at Sapporo last August and was invited back by leading owner-breeder Yoshida.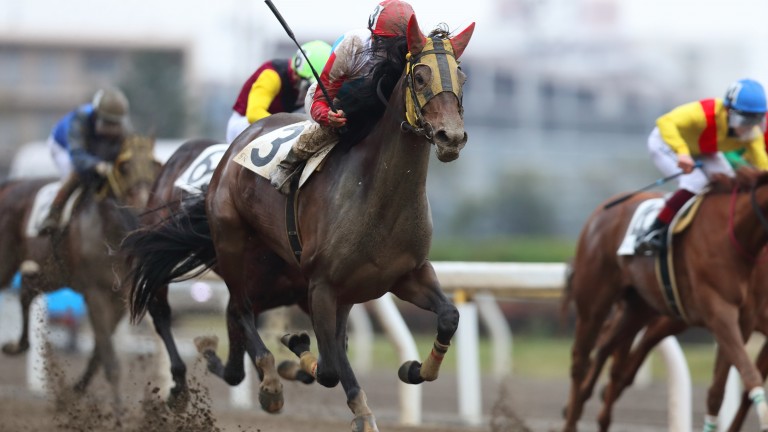 Record breaker: Mickaelle Michel steers Emmy's Romance to success at Funabashi for the 30th win of her 10 week stint in Japan Masakazu Takahashi
With her achievement beginning to set in on Thursday, Michel was able to reflect on her time in Japan.
"I had no great target in my head and although I was determined to win races, I had no thought about breaking records, so it's fantastic" said Michel.
While the elite level of the JRA holds meetings every weekend, the NAR circuit operates at smaller city circuit circuits throughout the week with all the racing taking place on dirt.
"I rode work most mornings and then rode the maximum allowed eight races a day," said Michel. "It's a tough rhythm to the week and the racing on dirt is physically very demanding, because they go fast from the start and you are pushing all the way
"You're driving them for the first 600 metres or so to gain a good position and then they start racing 800 metres from home. It's very different from racing like I know it in Europe."
Michel and agent Fred Spanu have yet to decide on a next move, with the coronavirus narrowing potential options in North America and Europe ahead of a return for another Japanese stint in the autumn and a crack at the JRA entrance exam.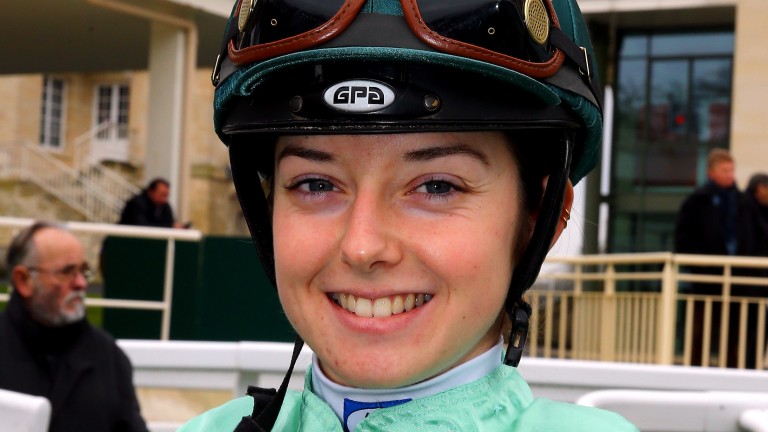 Mickaelle Michel broke the record for the most wins in a season for a woman in France with 72 successes in 2018 Patrice SIMONIN
She said: "Before racing went behind closed doors here the reception every race day was fantastic, with people crowding to take photos of you and shouting from the stands.
"Learning the language is hard, but I love the country and the people, while the racecourses are full to bursting every day. I really feel at home here and I've done everything to make a success of my time here. I'm off to a good start at least."
Michel rode her 30 winners from 267 starts at an impressive strike rate of more than 18 per cent.
By Masakazu Takahashi and Scott Burton
https://www.racingpost.com/news/international/mickaelle-michel-french-sensation-takes-japan-by-storm-with-30th-success/430685